---
Saratoga Artist
Robert J. Wheaton Jr.

---
Please donate to support my Youtube Channel
4k video Walk-Abouts of Saratoga Springs NY
Click the kitty to see the videos!!!


CLICK THE IMAGE BELOW TO SEE MY AVAILABLE ART FOR PURCHASE: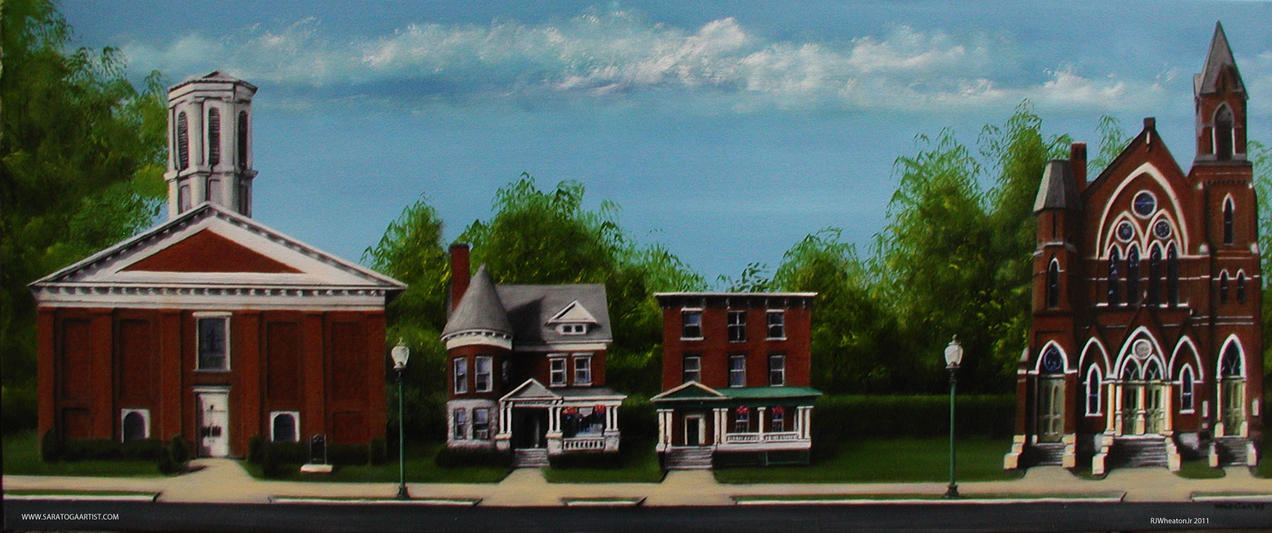 "WASHINGTON STREET CHURCHES"
sold
---

"The Pool"

BEAUTIFUL original oil painting of the pool located in the YADDO Gardens Saratoga New York
Size unframed: 20" x 30"

Purchase this one of a kind painting directly from the artist through the Google checkout below...SECURE

$350.00
SHIPPING USA ONLY!
Included in the sale price, continental USA only
---
These paintings are available for sale:
---
SOLD PAINTINGS:
Paintings copyright Robert J. Wheaton Jr.
---
Email me at:
Saratoga_Artist@msn.com
---